---

Major threats the faced by the Forest are,
Deforestation for fuelwood and fodder collection is going on unabated.

Overgrazing and uncontrolled influx of cattle has lead to soil erosions in large scales.

Forest fires are common in dry seasons.Fires are built by villagers so that they can reach deep into the forest to chop firewood and also get frsh grass for their cattle in the coming season.
There is also a myth that fires are a offering to the reignig diety of the hills.

There is no clear cut boundary for the State Forest and this has increased the encroachment on the periphery of the forest.

Planting of exotic species of trees like Eucalyptus are depriving the growth of native flora.

Poaching of Birds and Animals using traps and shotguns.
As a result of this, the population of Hares and Partridges been affected.Also this has led to the the extinction of larger prey species like Spotted Deer and Sambar.Due to the lack of prey ,the Leopard may be the center of man-animal conflict in future.

Quarrying on the hillocks are the potential threat to the ecology of the forest.
It is directly affecting the habitat of the endangered species like the Shahin Falcon and the endemic species the Yellow-throated Bulbul.

Unchecked movement of vehicular traffic, especially the heavy trucks are distirbing the wild life.

Tamarind trees auctioned for harvesting, the bidders have free access to the forest and move about poaching small games.
The latest and most dangerous threat is the Plastic diposal. Plastic carry bags, plastic cups, Snacks covers are spreading every where.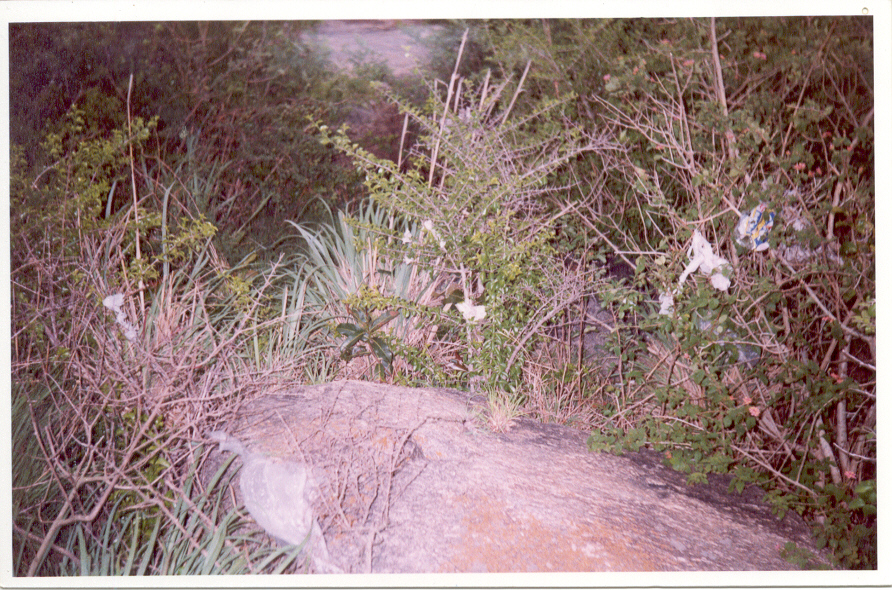 Plastic Carrybags
---
Home
Location
Flora
Birds and Butterflies
Mamals
Reptiles and Amphibians
Photos
Threats
About Us
Guestbook
---